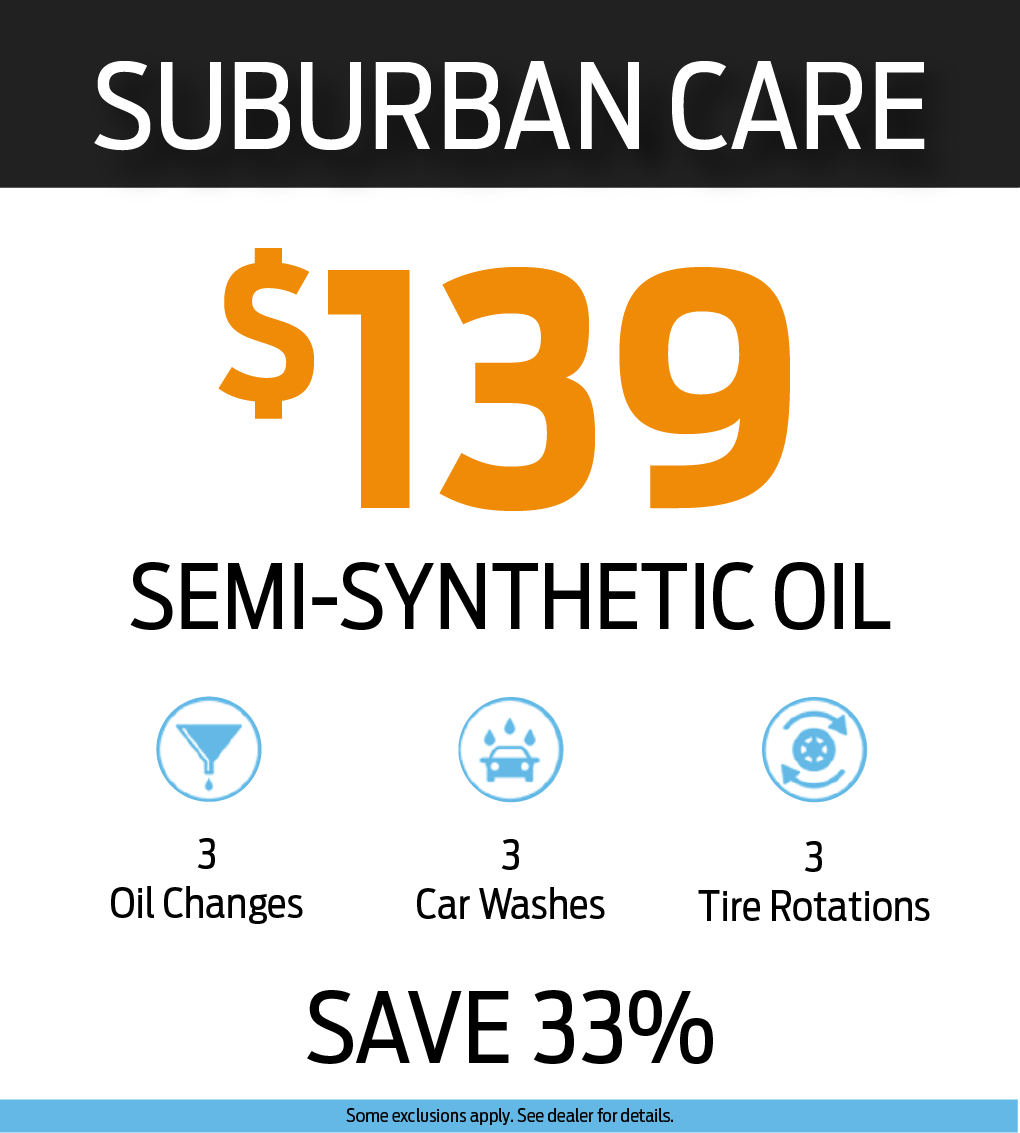 AND SAVE ON YOUR VEHICLE MAINTENANCE
Service Coupons Available in Ferndale
Routine service is crucial to keep your vehicle in the best possible condition. However, service costs can add up quickly. We help drivers around Detroit and beyond keep their service costs to a minimum without compromising precision and speed with our service coupons. With savings for high-quality service, you can keep up to date with your recommended service schedule at affordable costs.
Learn more about our service coupons and why so many Royal Oak drivers choose us.
Is a Service Coupon Right for You?
If you're looking to save on service, then our service coupons could be perfect for you. We offer exciting savings for routine maintenance, allowing you to keep your vehicle running smoothly. By taking advantage of our service specials, you can maximize the longevity of your vehicle and its resale value by avoiding preventable damage.
Some of the services that you may find specials for include:
Oil Change
Tire Rotation
Wheel Alignment
Battery Service
Brake Pads
The Benefits of Coming to Our Service Center near Oak Park
When you choose our service center, you can discover a completely different experience from what you can expect from your local repair shop around Southfield. Our Ford-certified technicians know the ins and outs of each Ford car, truck, and SUV, ensuring that our service meets brand standards and is done right the first time.
We use specialized equipment and advanced diagnostic equipment to provide precision and quick maintenance. Whether it's a complicated repair or routine maintenance, our team can take on all types of challenges.
Take Advantage of a Service Coupon
We update our service coupons often so that there's always something new to consider. Be sure to check the expiration dates of our coupons to make sure that you don't miss out on special savings. If you have found a coupon that you would like to act on, contact our service center today to schedule service!