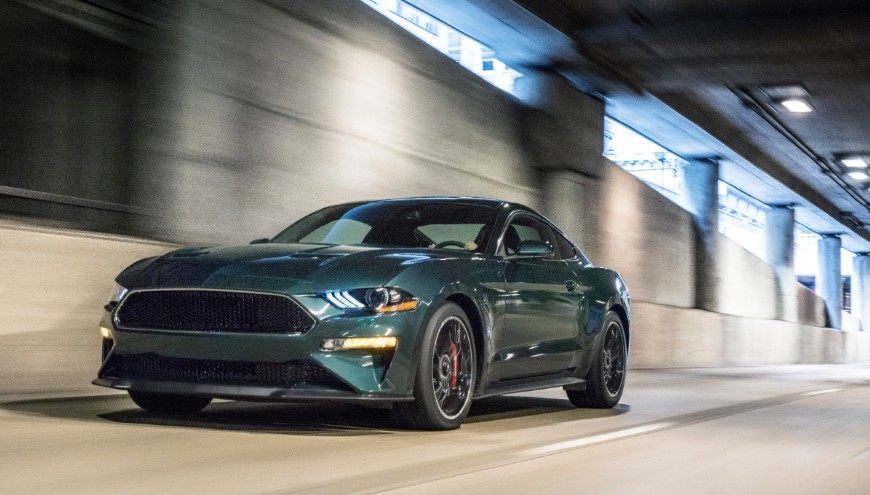 We're Looking Forward to Another Summer Blockbuster from Ford, Honoring the Legendary Steve McQueen "Bullitt" Mustang 50 Years Later
The Highland Green 1968 Ford Mustang GT fastback has passed into driving mythos since it was spirited across the roads by Steve McQueen in the 1960's classic blockbuster, Bullitt. Celebrating 50 years since the timeless American classic film, and in preparation for another summer blockbuster season of smash-hit movies and enjoying the open road; Ford has unveiled a limited-edition 480-horsepower 2019 Mustang Bullitt in homage to the timeless classics of cinema and modern engineering.
This New Mustang Model Pays Homage to its Roots While Blazing a New Trail for Itself
The Highland Green 1968 Ford Mustang Bullitt has passed into legend as one of the most iconic vehicles to ever grace the silver screen. On the 50th anniversary of its Oscar-worthy performance (if cars can win Oscars, that is) Ford has unveiled a limited-release model to tickle the nostalgia and driving excitement of film and driving enthusiasts across the country.
The 2019 Mustang Bullitt receives a whopping 480 horsepower and 420 pound-feet, giving it a top speed of 163-miles per hour which is an upgrade from the standard Mustang model. A wider performance air-intake and NitroPlate quad-tip exhaust system come standard, and drivers can choose between the classic Highland Green or Shadow Black exterior colors. There's minimal badging to keep the appearance of this classic American muscle car as consistent with the version drivers remember from the silver screen as possible. This modern take on a classic model delivers the latest in tech and features with the Mustang Performance Package included inside. Drivers will enjoy modern comforts and features inside a classically designed American engineering icon!
Discover the Joy of New Ford models at Suburban Ford of Ferndale
The 2019 Mustang Bullitt will go on sale in the summer of 2018 and will be available at Ford dealerships across the country. Visit Suburban Ford of Ferndale for a test drive and to learn about the exciting quality that you can find inside every new Ford model with a free and easy test drive! We look forward to seeing you at Suburban Ford of Ferndale!